Bail pending appeal

If you appeal your conviction or sentence, you can apply for bail pending appeal, that is, for release from custody until your appeal is decided. If you are out of custody, you can ask to have the conditions of your probation or conditional sentence suspended until a ruling on your appeal. Similarly, you can apply to hold off payment of a fine until the appeal is decided.

An application for bail pending appeal can be made after the notice of appeal has been filed. A hearing will be held, and bail may be granted where the presiding judge is convinced that your appeal is not frivolous, that you will surrender into custody as ordered, and that your detention is not necessary in the public interest


"We Turn Wrongs Into Rights"

If you are looking to appeal a trial court decision that went against you and the attorney who represented you at trial is not prepared to handle the appeal, we can step in and take your case at the appeal stage.

Common Trial Court Legal Mistakes

What the court of appeal is looking for?

The Appellate Court or Michigan Court of Appeal Looks for Legal Errors. An error is a mistake, generally of law, that took place at the trial. There are also many ways that a conviction can be overturned on appeal including: 

- Insufficient evidence to convict the defendant

- Improper instruction by the court (judge) of the jury

- Error in law used during the trial

- Use of illegally obtained evidence at trial

- Ineffective assistance of counsel for the defendant

A criminal appeal gives the convicted person a second chance to obtain justice. When an error is discovered, it could be overturned or overruled so that the court's decision is reversed.

What Kind of Error Can Be Corrected By Appeal?

• Harsh sentences

• Faulty arrests

• Faulty search warrants

• Insufficient evidence

• Improper wiretaps

• Incorrectly applied laws

• Faulty jury instructions

• Removal of minority jurors

• Failure to identify informants

• Prosecutorial Misconduct

An Appeal Requires Expertise

The Michigan criminal appeal process is a very specialized, complicated process that demands appellate expertise on the part of the attorney. It involves extensive research and written and oral arguments, and can often take a year or more. At the law office of Israa Zaher, we are aggressive in seeking relief through appeals whenever there is a possibility that it will result in a reversal, retrial or a more advantageous sentence for our client. If you're in for the fight of your life for your liberty, start by hiring our criminal appeals lawyer who can see your case through to the end. If someone else initially handled your case, they should not handle your appeal.

What outcomes are possible?

There are several possible outcomes to a criminal appeal, including:

The conviction is reversed and rendered, meaning that the case can never be tried again and the defendant goes free 

The conviction is reversed, and a new trial is ordered

The conviction is reversed in part, meaning that only aspects of the trial court's verdict are set aside

The conviction is affirmed, meaning that it stands as originally issued

The verdict is reformed, but the punishment can never be increased.


The Judge may have excluded defense evidence that should have been heard by the jury;

The Judge may have permitted the jury to hear prosecution evidence that should have been excluded;

Prosecutors can make unintentional errors or engage in intentional misconduct;

Defense attorneys can make mistakes which deprive the defendant of the effective assistance of counsel.







What is a Criminal Appeal in Monroe County?

A criminal appeal can be filed when someone is convicted of a crime and feels there was a mistake in the trial. An appeal can also be made to ask the courts to reconsider a sentence.  Anyone convicted of a crime in Michigan court or federal court has the 'right to appeal' and may take the case to a higher court in order to see if there has been a mistake in the criminal justice process.

If you feel that your previous attorney gave you ineffective assistance of counsel or that the judge made an error that deprived you of a fair trial and violated your rights. Perhaps you felt that your sentencing was unjust or that the police did not follow procedure. These are all reasons for filing an appeal.

We Can Help You;

-  Appealing a Criminal Conviction

-  Appealing Murder Conviction

-  Appealing Sex Crime Conviction

-  Appealing Robbery Conviction

-  Appealing Felony Conviction

-  Appealing Manslaughter Conviction

-  Appealing DUI Conviction

-  Appealing Drug Conviction

-  Appealing Sexual Assault Conviction

-  Appealing Federal Crime Conviction

-  Appealing Money Laundering Conviction

-  Appealing Domestic Violence Conviction

Our criminal post-trial practice includes:

1.criminal appeals in the Michigan Court of Appeals, the Supreme Court of Michigan, and the United States Court of Appeals for the Six Circuit;

2.post-trial motions in state and federal court;

3.sentencing motions in state and federal court;

4.negotiations with the Michigan  Department of Corrections and the Federal Bureau of Prisons as to terms of confinement, including transfer to a different facility, correction of commitment record or diminution credits, reinstatement of lost diminution credits, and special releases;

5.petitions for post-conviction relief;

6.habeas corpus petitions and proceedings;

7.proceedings before the Michigan Parole Board

8.applications for pardon to the Governor of Michigan.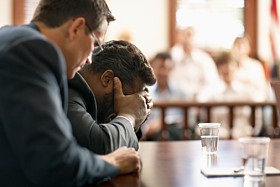 Can a Judge Overturn a Jury Guilty Verdict in Monroe County?

Generally any presiding judge (the judge that ran the trial) can set aside a jury's guilty verdict if they find it is against the weight of the evidence or not based on relevant law and enter a judgment of acquittal or order a new trial in a criminal case.

Have you or a loved one been convicted in Monroe County (MI) for a crime you / they didn't commit? What to do?

If you are unhappy about your conviction or your sentence, you should discuss your case with an experienced criminal defense attorney immediately for possible post conviction relief under Michigan laws. Post-conviction relief is a general term related to appeals of criminal convictions, which may include release, new trial, modification of sentence, and such other relief as may be proper and just.


CRIMINAL APPEAL LAWYERS

Serving the Entire State of Michigan

Appeals, New Trial Motions and Conviction Relief

Post Conviction Cases

We Can Help

- Changes of Plea

- Motions for a New Trial

- Plea Withdrawals

- Post-Conviction Motions

- Sentence Appeals

- Sentence Modifications

- Sentence Reversals

- Writs of Certiorari

- Writs of Habeas Corpus

Motions for New Trial Under Michigan Laws

In Michigan, the state trial court  can grant a new trial for any error that would justify a reversal on appeal. See MCR 6.431(B). There are many reasons allowing the judge to grant a new trial, including ineffective assistance of counsel, erroneous jury instructions, newly discovered evidence, and prosecutorial misconduct. The trial court may also grant a new trial if it believes that the jury's verdict resulted in a miscarriage of justice. See MCR 6.431(B).

Time To File An Appeal Under  Michigan Laws

The defendant must file a claim of appeal within 42 days after the entry of the judgment of conviction or sentence. See MCR 7.204(A)(2)(c). If The defendant files a motion for a new trial, then the  42 days for taking a timely appeal is tolled

Motion to Correct Sentence in Michigan

A motion to correct an invalid sentence may be filed before the filing of a timely claim of appeal. MCR 6.429(B)(1). The defendant who may appeal only by leave or who fails to file a timely claim of appeal may file a motion for resentencing within six months of the entry of his or her judgment of conviction and sentence. MCR 6.429(B)(3).


     We Handle All Felony Appeals From All Michigan Courts

Why Your Trial Lawyer Should Not Handle Your Appeal

Having your trial lawyer handle your felony appeal is mistake for a many of reasons. First, you wouldn't be reading this if your trial lawyer won your case. Don't throw good money after bad by paying your trial lawyer more money to appeal your conviction. If you're unhappy with what happened in the trial court, now is the time to switch lawyers. If you had a public defender, it's critical that you now retain a private Michigan criminal appeal lawyer to handle your felony appeal.

Second, a trial lawyer and criminal appeal lawyer have entirely different skill sets. Using your trial lawyer to appeal your felony conviction is like having your family doctor perform a specialized surgery. They are very different skills, and very few lawyers are good at both. A trial lawyer needs to relate to 12 ordinary citizens who make up your jury. Trial lawyers are fast talkers and theatrical. An good criminal appeal lawyer, in contrast, presents your case in scholarly written "briefs," that are usually read by a three-judge panel. A great trial lawyer is an emotional talker, whereas a great criminal appellate lawyer is a meticulous scholar and a great writer.

Third, and probably most importantly, some of the major legal issues on appeal center on showing the Court of Appeal that your trial lawyer was incompetent (known as "ineffective assistance of counsel"). A trial lawyer can't see his or her own blind spots, and even if they do recognize and admit their own errors, do you really think they will strenuously argue their own incompetence to the Court of Appeal? Our lawyers can evaluate the performance of your trial lawyer, and we are not afraid to argue that your lawyer was incompetent. We are 100 percent on your side.

Of course your trial lawyer will try and convince you to pay them to appeal your conviction, but doing so is almost always a dumb move. An appeal after conviction is your last chance, so it's important to get the very best lawyer possible rather than just sticking with same lawyer that lost your case at trial. We can't stress enough how naïve it is to have your trial lawyer handle your appeal.

Please Note:

If you want to appeal to the Michigan court of appeals, you must have a final judgment or an order to appeal. That is to say, you may not appeal the verdict of a jury, an opinion of the lower court that does not also constitute an order, or a verbal ruling of the lower court.

When to File A Criminal  Appeal In Michigan

In criminal cases, you have 42 days to file a claim of appeal with Michigan court of appeal and circuit court. The 42 days starts to run when (1) the judgment or order being appealed is entered; (2) an order denying a timely request for appointment of counsel is entered; or (3) an order is entered denying a motion for new trial, for a judgment of acquittal, or for resentencing, provided that the motion was timely filed. MCR 7.204(A)(2).

A motion for rehearing or reconsideration of a motion does not suspend the running of the 42-day period unless the motion for rehearing or reconsideration was filed within 42 days after entry of the judgment. MCR 7.204(A)(2).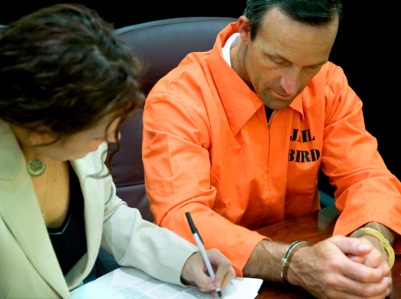 Notice of Appeal must be filed in the trial court and court of appeal within 42 days of sentencing


Any more questions, please call 313-982-0010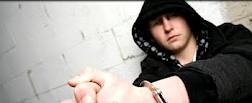 Name:

Phone:

email:

Comment:

      I  agree that an attorney-client relationship will not be formed until I enter a written fee agreement with The Independence Law Associates., PLC. I also agree this submission does not constitute a request for legal advice nor will information received in response to my submission constitute legal advice. By using this site and this form, you agree with the terms of our Privacy Policy  Statemen.
Unhappy With The Verdict?

  Call Our Appeal Lawyers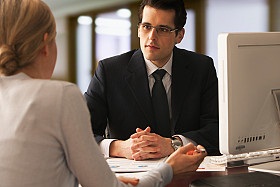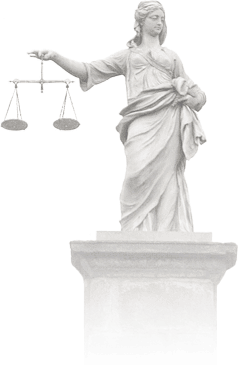 Monroe County's Premiere Appellate Law Firm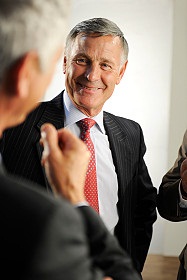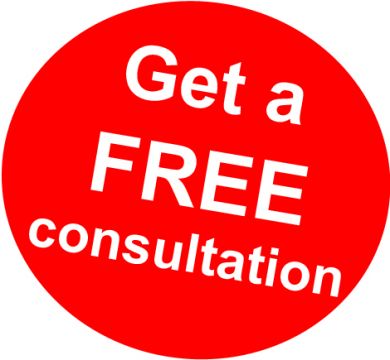 E-Filing in the Court of Appeals

the court of appeals now offers electronic case initiation, filing, and service of appeal papers, including fee payments.

If you or a family member want to appeal against a conviction or a sentence, please call us 

Criminal Appeal Lawyers in Monroe County (MI)