 Federal Criminal Appeal Attorney               (313) 982-0010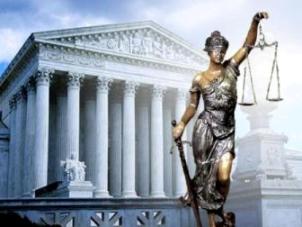 Our federal appeal lawyers can provide their years of experience and expertise to individuals and their families, as well as other attorneys in the following areas:

Pre-trial motions and hearings

Direct appeals

Post-conviction writs of habeas corpus

Motions to vacate or correct sentences

Jury and non-jury trials

Sentencing proceedings

Motions for new trial

Post-sentencing Motions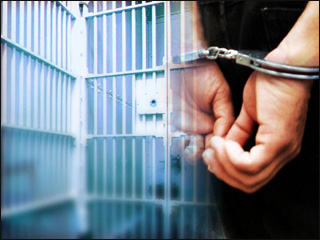 Affordable Federal Criminal Appeal

First Name * 

Last Name * 

Email * 

Phone Number * 

Case Info * 

*Completion of this form does not constitute or establish an attorney-client relationship. 

Direct appeal to the Federal Circuit Court of Appeals

If you have been convicted of any federal crime, maybe it is time for new representation. When you are wrongfully convicted or upset with the consequences of a conviction, you may want to get your conviction overturned or reversed. An appeal is the first line of defense after a guilty verdict. Generally, you are entitled to a direct appeal, unless you waive that right. In Federal court, you must file a notice of appeal for your conviction within 10 days of the sentence. If you dont have your lawyer file the notice of appeal within 10 days of the sentence, you waive your right to a direct appeal.

A direct appeal is a creature of statute. See 18 U.S.C. §§ 3732, 3742. The appeal is the first way in which a federal criminal defendant who has been convicted of a crime, either after a guilty plea or a trial, may challenge a conviction or sentence. Every defendant convicted after a trial or guilty plea is entitled to a direct appeal.

An appeal is started by the filing of a notice of appeal with the clerk of the court in which the case was tried within ten days after the district court enters the judgment of conviction, or within ten days after the government files a notice of appeal. Fed. R. App. P. 4(b)(1)(A). A notice of appeal may be filed immediately after sentencing, even if the judgment has not yet issued. Fed. R. App. P. 4(b)(2), 4(b)(3)(B).

After filing the notice of appeal, the record must be prepared. The record on appeal consists of the reporter's transcripts (the word-for-word record of all proceedings before, during, and after trial), and the clerk's records (composed of written pleadings such as motions, court orders and jury instructions). At the law offices of Israa Zaher ,  we examine the whole case, from indictment to trial and sentencing, searching for pertinent issues that support a better outcome. This includes looking at judges' rulings an pretrial matters, re-reading pertinent criminal statutes, examining search and seizure issues, defective indictments, illegal sentences and a wide array of trial and constitutional issues.

Israa Zaher criminal appeals lawyers have worked with clients convicted and sentenced for a wide range of crimes including:

RICO

Enterprise corruption

Medicare fraud

Medicaid fraud

Hobbs Act violations

Commercial fraud

Drug crimes

Weapons violations

Homicides

Civil rights violations

Mail fraud

Wire fraud

Contempt

Perjury

The goal of  Israa Zaher criminal appeals lawyers is to win for our clients.

If the evidence presented was not sufficient to prove the prosecution's case, tell us about it.

If mistakes were made in trial rulings, we will find those mistakes in the transcripts.

If the sentence was too severe for the crime, we will challenge the sentence.

If you're facing a state or federal criminal conviction, you don't have a lot of time to waste. If you think you might want to pursue an appeal, it's important to contact  Israa  Zaher  as soon as possible.

Federal Criminal Appeal Lawyer

Very Experienced Federal Criminal Appeal Lawyers